Voicemail is an easy way to manage your messages, but some say they accidentally delete them. Others have also lost important voicemail due to formatting errors or virus attacks, even when upgrading from an old phone's iOS version!
When users permanently delete their voicemail, they often turn to Google for help. Fortunately, when you meet this article, you may resolve your issue quickly. There are many ways in which you can get your deleted voicemail back, and today's article will give some insight into the best methods of doing so with the following steps.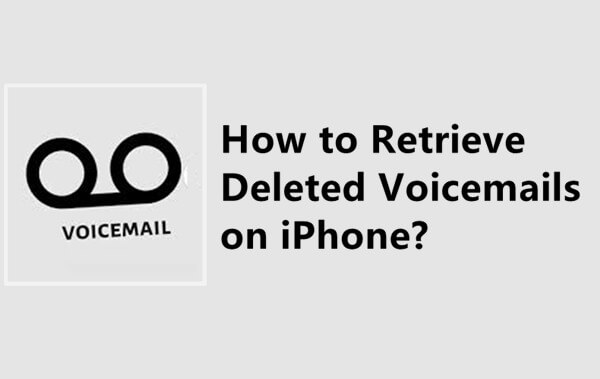 Part 1.

How to Retrieve Deleted Voicemails From Apple Official Route

Apple has some officlal tools for users to restore their data in the event of losing any data unexpectedly. So there are a few different ways to retrieve your deleted voicemails from Apple's official route. Let's discuss all the forms to make it.
Way 1. Recover From Phone App on iPhone
Voicemails are not gone forever! Depending on the carrier, you can still retrieve them for a few days. Just follow these steps:
Open the Phone app and go to the Voicemail tab.
If you have any voicemails on your iPhone that can be recovered, the Deleted Messages option will appear. Tap it to get a list of all the voicemails you've erased but still exist on your phone.
Tap Undelete after selecting the message you wish to recover.
Part 2.

How to Retrieve Permanently Deleted Voicemails With Backup

For many iPhone users who are accustomed to back up their phone data to iCloud and iTunes, permanently deleting the voicemails may not be a big issue. Because they could get the disappeared voicemails back easily by restoring a backup with iCloud and iTunes. So let's move on and see how to make it.
Way 2. Recover From iTunes Backup
It's possible to get back any permanently deleted voicemails on your iPhone using iTunes on condition that you have backed up your data regularly. All you have to do is restoring the backup and listening for that one particular message from their voicemail system!
Connect your iPhone to your computer via the USB cord and open iTunes.
Complete the instructions presented on your computer screen before selecting your device.
After checking the date and time, click "Restore Backup" and choose the backup which contains your deleted voicemails.

The restoration procedure will begin soon after you click "Restore". All of your data, including deleted voicemail, will be restored to your iPhone when it is done.
Way 3. Recover From iCloud Backup
You can restore your backed-up data on the cloud with just a few clicks if you have enabled iCloud.
What you need to know beforehand is that restoring a backup to iPhone from iCloud will replace all your currrent data in iPhone with the backup. So remember to create a backup of your existing important data to avoid more data loss. All it takes is connecting to Wi-Fi and then following these steps:
You need to erase all the content and settings of iPhone first. By going to your iPhone's Settings> General> Reset> Erase all content and settings.

Then under the guide of the instructions on the screen, you will see Apps & Data. Choose "Restore from iCloud Backup".

Enter your Apple ID and password to log in.
After checking the date and time, choose a backup which includes your deleted voicemails. The data restoration process will begin shortly.
When the recovery procedure is finished, all of your iCloud data will be restored to your iPhone. You may now check your iPhone for the retrieved voicemail.
Part 3.

How to Retrieve Permanently Deleted Voicemails Without Backup[Recommended]
Way 4. Recover With iFindit
There are some situations that make you believe you have permanently lost your voicemails such as you have cleared the recently deleted folder, or you haven't backed up them to your iCloud or iTunes. You tried all of these methods, but nothing worked. Then, you should try iFindit because this is one of the most recommended ways to retrieve permanently deleted voicemails. You can use it to find missing files even if you have no backup due to the deletion being intentional such as factory reset or accidental, like virus infection.
It retrieves everything you need including your deleted voicemails.
It allows you to recover your data with or without a backup.
It allows you to preview before recovery for free.
It allows you to selectively recover your voicemails.
It is compatible with almost all iOS versions.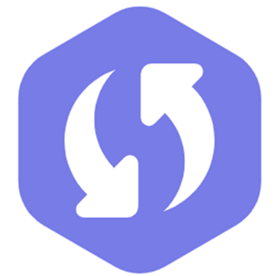 Here is how to recover permanently deleted voicemails with iFindit:
1

Install and run UnicTool iFindit on your Windows or Mac device. Open iFindit on your computer and choose the "Recover from iOS Device" option. Use a lightning cord to connect your phone to your PC.

2

After iFindit successfully recognizes your device, click "Next".

3

Choose the kind of data you wish to recover and click the "Scan" button in the lower-right corner. iFindit will begin scanning your device.

4

When the scan is finished, all recoverable data will be shown on the screen. By double-clicking on the desired data or voicemail, you may get a preview of it. You may also select only to display deleted files. After selecting the files to be recovered, click the "Recover" button in the bottom right corner.
FAQs About Disappeared Voicemails
1. Why Did My iPhone Delete My Voicemails?
Your voicemails will not be deleted by your iPhone. It's controlled by the carrier. You could contact your carrier to affirm the issue and check if they could help you prevent your voicemails from being deleted afterwards.
2. Why Did My Old Voicemails Disappear?
Many factors may contribute to the deletion of your voicemail. Some of them are as follows: iPhone lost or damaged or corrupted by an accident, iOS upgrade failure after the update, factory reset iPhone, some system glithches. Or as we mentioned above, the cellular carrier deleted your voicemails.
Conclusion
The good news is that if you've deleted your voicemail messages, the voicemails hasn't been lost forever. There are several ways to recover them, and the best one of these methods is by using iFindit. This tool makes it easy to retrieve your lost data. Give the iFindit a try today!