With over 1.1 billion users worldwide, Viberis a well-known free SNSapplication. Owing to its secure communication and multitude of usefulfeatures, it is quite popular among iPhone users.
For most users, the Viber app has storedplenty of important images, messages or videos. So, it can drive you crazy ifsome or all of your messages get lost or deleted. When such a situation occurs, yourfirst question will be: how to recoverdeleted Viber messages? However, if you are in such a problem, yon do not need to worrybecause today we will talk all about restoring deleted Viber messages.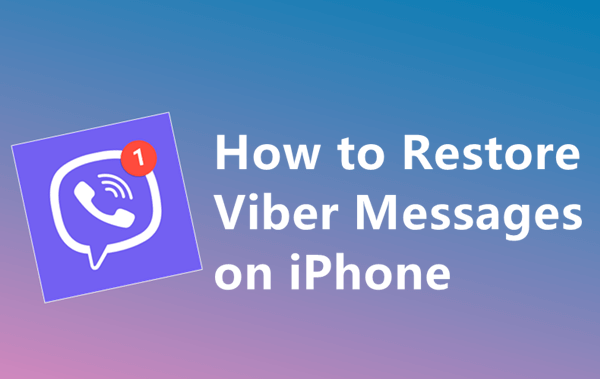 Part 1.

Restore Deleted Viber Messages From the Viber Backup

Let's start with the most common method:restoring deleted Viber messages from Viber backup. Viber itself offers the backup service to its users. So you could ask a copy of your chat history from its server if you have automatically or manually backed up your chat history before. To avoid wasting time, you could check your backup before moving to the next step.

Firstly, go to iCloud to check if Viber is switched on. Then open Viber, tap on the three dots on the bottom-right corner, then go to Settings > Viber Backup, you will see the date and time of last backup.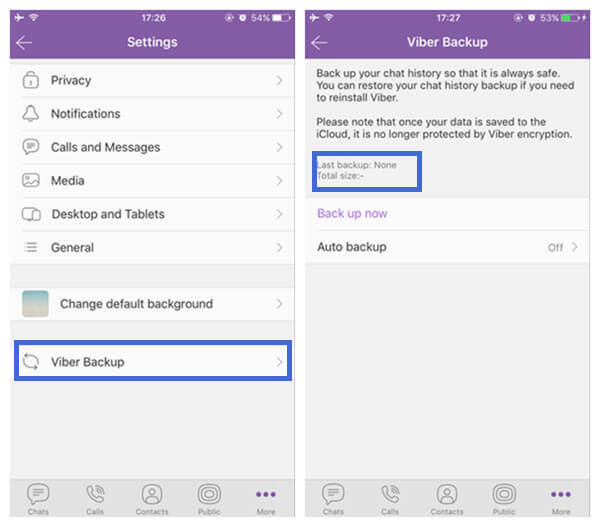 If you have confirmed that you have made a backup before deleted messages, then follow these steps to try to restore your messages.
1. Uninstall the Viber from your iPhone and reintall it.
2. Sign in your account, wait until a notification appears on the screen to inform you to restore a backup. Tap on "Restore now".

3. Wait for a while and let the process finish. Then you could get your chat history back.
If you have not backed up messages on Viber, just move to the next method and try iCloud Backup.
Part 2.

Restore Deleted Viber Messages From iCloud Backup

You can easily recover deleted Viber messages viaiCloud if you back up everything to Apple's native cloud storage. The problemwith this method is that you need to wipe out current data on iPhone first, so you may lose some important data existing oniPhone now. To avoid this, you should back up the important data beforerestoring.

You can use following steps to restore Viber messages via iCloud:
1. Start by erasing all data and settings on the iPhone. For this purpose, open Settings on your iPhone and click General > Reset > Erase all Content and Settings. Your iPhone will be reset then.

2. Follow the prompts on screen, and tap on "Restore from iCloud Backup" when you seethe Apps & Data Screen.

3. Sign inyour iCloud account,select the iCloud backup that contains Viber chat history. Then the restoring process will begin. Just wait.
If this method does not work, try restoring data through iTunes.
Part 3.

Restore Deleted Viber Messages From iTunes Backup

If you have been syncing your iPhone withiTunes, you do not need to worry on howto retrieve deleted Viber messages. However, in order to restore yourViber messages via iTunes, your existing data on iPhone will be overwritten.So, before using this method, you are recommended to take a backup of existingdata. Once the backup has been taken, use the following steps:
1. Connect your iPhone to PC through a USB cable.Launch iTunes and click on the device icon located at the top left corner of the window.
2. Click on Summary > Restore Backup.

3. Next, choose a backup that includes your deleted Viber messages and confirm by selecting the "Restore" button.
If none of the methods works out or if you don't have a backup, it is time to try restoring deleted Viber messages with a professional tool.
Part 4.

Restore Deleted Viber Messages Without Backup

If allthe above methods fail to work or you just find that you don't have any backup of Viber messages, you can tryapowerful iPhone data recovery tool iFindit to restore deleted Viber messages. iFindit is designed specially for retrieving lost data. You will be able to retrieve various kinds of data on iPhone including social app data, common files like contacts, photos, videos and other type files like call history and Safari history. So don't worry, your deleted viber messages could also be restored by iFindit.

Here's why iFindit is the bestmethod to restore Viber messages:
1.Preview Before Recovery: Instead of restoring all the data of your iPhone, iFindit actually shows you the files before starting recovery to help you find out if your deleted Viber messages are there.
2.Selective Data Recovery: When all the restorable files appear on screen, you can select the certain files you would like to bring back. This saves a lot of iPhone storage space as unwanted data is not restored.
3.Recovery Without Backup: With the "Recover from iOS Device" mode, you could recover your lost data without backup.
4.Recovery Without Data Loss: Because of the selectively recovery feature, you don't need to replace all the existing data with a backup. Thus you will not encounter extra data loss.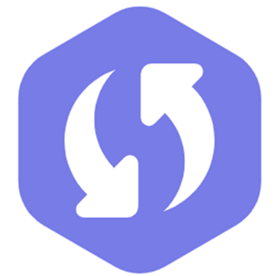 For this method, you need to download and launch UnicTool iFindit on your Personal Computer. Here's how it works:
1

Connect your iPhone to the PC via USB cable and click on "Recover from iOS Device".

2

Click "Next" and select "Viber" from the list of data types and click on "Scan".

3

Once the scan process is completed, all recoverable data files will appear on your screen. You can now choose the files you wish to recover and click on the "Recover" button.
Summary: A Comparison Among Viber, iCloud, iTunes Backups and iFindit
In order to help you to judge which of the above methods works the best on restoring deleted Viber messages more intuitively. I will put a comprehensive comparison table to give you a summarized view of Viber vs. iCloud vs. iTunes vs. iFindit.
| | Requires Backup | Offers Preview | Allows Selective Data Recovery | Is Time Consuming | Causes Data Loss |
| --- | --- | --- | --- | --- | --- |
| Viber Backup | | | | | |
| iCloud Backup | | | | | |
| iTunes Backup | | | | | |
| iFindit | | | | | |
Conclusion
We have shared some solutions on how to retrieve deleted Viber messages. The best way to restore Viber messages is definitely through iFindit. This powerful iOS data recovery tool is not onlyeasy to use, but also offers selective data recovery which saves you extra storage space on the iPhone. So what are you waiting for? Install iFindit today and restore all your important Viber messages.