"I have an iPhone 11 and I stored too many contacts on my iPhone these years. And some contacts have changed their numbers a long time ago. So, I decided to collate all the contacts and deleted the numbers that have expired. I finished the work yesterday. And today morning, I found I lost some important and frequently-used contacts. I think I must have deleted them by mistake yesterday. How can I retrieve them now?"
Have you ever come across such a problem? As we rely too much on our phones to store all the contacts and won't remember the numbers by ourselves, losing contacts may cause some trouble to us. But don't panic! In this article, we will explain 5 effective ways to help you retrieve deleted contacts on your iPhone.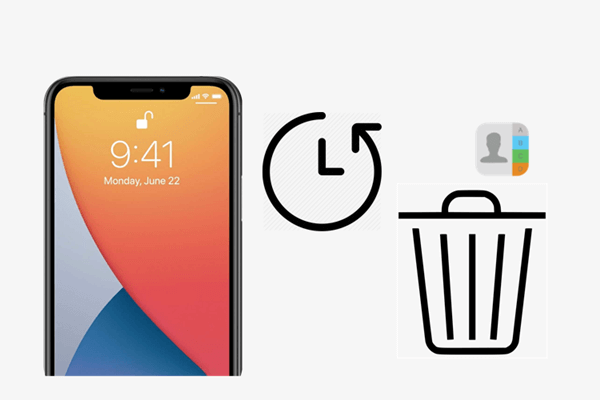 Method 1.

How to Retrieve Deleted Contacts on iPhone From iCloud.com

Many iPhone users are accustomed to utilizing iCloud to store their files like photos, videos, notes, also contacts. So, when you delete a contact and can't find it again on your iPhone, the first method you could come up with is to resort to iCloud.

If you have enabled Contacts in iCloud, the contacts you create on your iPhone will automatically sync to iCloud. And you could access the contacts stored in iCloud from iCloud.com. With iCloud.com, you can restore earlier versions of your contacts, which makes it possible to retrieve deleted contacts on your iPhone.

Follow the steps below to restore deleted contacts to iPhone 11/12/13 from iCloud.com:
Step 1: Sign in with your Apple ID on iCloud.com.
Step 2: Click on Account Settings on the top.
Step 3: Go to the Advanced section from the menu and click on Restore Contacts.

Step 4: Choose the contacts you would like to recover and click Restore.
Method 2.

How to Retrieve Deleted Contacts By Merging Your iCloud Contacts to Your iPhone

Another easy method you could try if you enabled Contacts sync to iCloud previously is to merge your contacts from iCloud to your iPhone.

Here are the steps that you should follow to merge your iCloud contacts to your iPhone.
Step 1: Open Settings. Tap on your name and then choose iCloud from the list.
Step 2: Find the Contacts option and simply toggle the Contacts OFF.
Step 3: Choose "Keep on My iPhone" on the pop-up message.

Step 4: Toggle the contacts ON again and then select Merge on the pop-up notification.
Method 3.

How to Retrieve Deleted Contacts From iCloud Backup

If you have created a backup of your iPhone to iCloud before you deleted the contacts, then it's likely that the contacts you need are still in the iCloud backup.

But remember that you have to erase all the data existing on your iPhone before you restore the backup. That means the recent files you add to your iPhone will get lost during the restoring process. So, you'd better save a copy of the most important data on your iPhone before heading to this method.

Here are the steps to retrieve deleted contacts by restoring the iCloud backup.
Step 1: Go to Settings > General > Reset > Erase All Content and Settings.

Step 2: Follow the on-screen instructions to set up your iPhone. Select Restore from iCloud Backup on the Apps & Data screen.

Step 3: Choose the backup that contains your deleted contacts from the list and the restoring will begin.
Method 4.

How to Retrieve Deleted Contacts on iPhone From iTunes

Another convenient way of recovering your deleted contacts is through iTunes backup. But this only works if your contacts are backed up in iTunes before the deletion of the contacts. Just like restoring from iCloud, this method is also going to overwrite all the existing data. Be sure to save a copy of the important files.

To retrieve deleted contacts on iPhone from iTunes backup, follow the steps given below.
Step 1: Connect your iPhone to your computer via cable and open the iTunes software.
Step 2: Select the device in the iTunes software and click on Summary from the left panel menu.
Step 3: Now on the Backups menu, click on Restore Backup.

Step 4: Choose your desired backup file from the list and click on Restore to complete the process.
Method 5.

How to Retrieve Deleted Contacts Directly From iPhone

Honestly, the biggest problem occurs when you accidentally delete important contacts without having any backup. But this is exactly where the iFindit comes into play.

This powerful iOS data recovery software offers you all the solutions to a data loss scenario with a hassle-free process. Whether you deleted your contacts on an iPhone 11/12/13 accidentally or intentionally, iFindit is going to help you restore them for sure, even you don't have made any backup previously. And iFindit can also recover any other lost or deleted data on an iOS device.

Here are some more reasons why we recommend iFindit:
It can recover lost or deleted data directly from iOS devices without any backup.
It can recover 18+ types of lost data, including common files like photos, social app data like WhatsApp and other data like call history.
It supports almost iPhone models from iPhone 4 to the neweat iPhone 13 and various iOS versions (including iOS 15).
It enables you to preview before recovery and choose certain files to recover rather than all the data.
It won't cause any extra data loss.
It has a high scan speed and high recovery rate.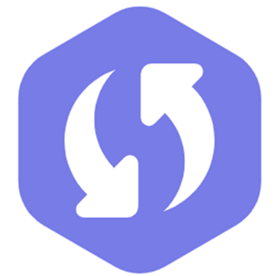 To recover deleted contact using iFindit, follow the steps given below.
1

Install the iFindit and launch the program. Choose the "Recover from iOS Device" mode from the list. Connect your device to the computer. After your device is detected, simply click on Next.

2

Now from the list, select the Contacts and then click on the Scan button in the bottom right corner.

3

After the scan is complete, you will preview all the recoverable contacts on the screen. Now simply select the certain contacts you want to recover and click on Recover.
Conclusion
That ends our today's discussion on the top 5 ways to retrieve deleted contact on iPhone. You can easily follow either of these methods and retrieve all your deleted contacts to your iPhone.
However, if you do not have any backup, the best choice is to use the iFindit to get back the deleted contacts easily. The application can also retrieve all the other files and data in an iPhone.Download iFindittoday and enjoy a hassle-free recovery experience for your iPhone.